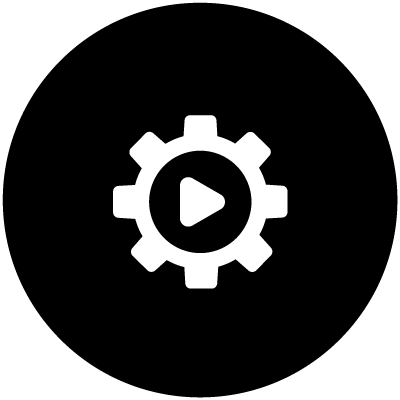 Name and contact details of the controller and the company data protection officer
This data protection information applies to data processing by:
APS Tech Group GmbH
Max Eyth St. 46
73479 Ellwangen
Limited liability company
Managing Director: Armin Seibold
Tel.: 07961 / 57917-0
E-mail: info@aps-techgroup.de
Web: www.aps-techgroup.de
2.
Collection and storage of personal data and the type and purpose of their use when visiting the website
When you visit our website www.kraft-lernen.de, information is automatically sent to our website server by the browser used on your end device. This information is temporarily stored in a so-called log file. The following information is collected without your intervention and stored until automatic deletion:
IP address of the requesting computer,
Date and time of access,
Name and URL of the retrieved file,
Website from which the access is made (referrer URL),
The browser used and, if applicable, the operating system of your computer as well as the name of your access provider.
The above data will be processed by us for the following purposes:
Ensuring a smooth connection of the website,
Ensuring a comfortable use of our website,
Evaluation of system security and stability, and
to further administrative
The legal basis for data processing is Art. 6 para. 1 p. 1 lit. f DSGVO. Our legitimate interest follows from the purposes for data collection listed above. In no case do we use the collected data for the purpose of drawing conclusions about your person.
In addition, we use cookies and analysis services when you visit our website. You can find more detailed explanations on this under points 4 and 5 of this data protection declaration.
3.
Passing on data
Your personal data will not be transferred to third parties for purposes other than those listed below.
We will only share your personal information with third parties if:
you have given your express consent to this in accordance with 6 para. 1 p. 1 lit. a DSGVO,
the disclosure is necessary in accordance with Art. 6 (1) p. 1 lit. f DSGVO for the assertion, exercise or defence of legal claims and there is no reason to assume that you have an overriding interest worthy of protection in the non-disclosure of your data,
in the event that a legal obligation exists for the disclosure pursuant to 6 para. 1 sentence 1 lit. c DSGVO, as well as
this is legally permissible and necessary according to Art. 6 para. 1 p. 1 lit. b DSGVO for the processing of contractual relationships with you.
4.
Cookies
We use cookies on our site. These are small files that are automatically created by your browser and stored on your end device (laptop, tablet, smartphone or similar) when you visit our site. Cookies do not cause any damage to your end device and do not contain any viruses, Trojans or other malware.
Information is stored in the cookie that arises in connection with the specific end device used. However, this does not mean that we gain direct knowledge of your identity.
The use of cookies serves, on the one hand, to make the use of our offer more pleasant for you. We use so-called session cookies to recognise that you have already visited individual pages of our website. These are automatically deleted after you leave our site.
In addition, we also use temporary cookies to optimise user-friendliness, which are stored on your end device for a certain fixed period of time. If you visit our site again in order to use our services, it is automatically recognised that you have already been with us and which entries and settings you have made so that you do not have to enter these again .
On the other hand, we use cookies to statistically record the use of our website and to evaluate it for the purpose of optimising our offer for you (see point 5). These cookies enable us to automatically recognise that you have already been to our website when you visit it again. These cookies are automatically deleted after a defined period of time.
The data processed by cookies is necessary for the aforementioned purposes to protect our legitimate interests and those of third parties in accordance with Art. 6 (1) sentence 1 lit. f DSGVO.
Most browsers accept cookies automatically. However, you can configure your browser so that no cookies are stored on your computer or a notice always appears before a new cookie is created. However, the complete deactivation of cookies may mean that you cannot use all the functions of our website.
5.
External services
This website uses the product Google Maps by Google Inc. By using this website, you consent to the collection, processing and use of automatically collected data by Google Inc, its representatives and third parties. The terms of use of Google Maps can be found at "Terms of Use of Google Maps".
Fonts
Google Fonts
We use Google Fonts, online font libraries of Google Ireland Limited, Gordon House, Barrow Street, Dublin 4, Ireland ("Google"), to display fonts on our website within the framework of our legitimate interest in a technically flawless online offering and its economically efficient design and optimisation pursuant to Art.6 (1) lit.f DSGVO. External font libraries are particularly capable of providing a consistent, fast and secure display.
For the use of online fonts, neither cookies nor other trackers are stored in your browser. Instead, the font files (CSS, fonts) are requested via the provider of the font libraries. However, as with any data transmission on the web, your usage data such as your IP address, the browser you are using, the website you visited previously and your usage behaviour are transmitted to the provider of the fonts.
Google makes it clear that all requests concerning CSS and fonts are absolutely separate from all other Google services. They are not assigned to your account and are only stored by Google for a short time. Google only uses the data pseudonymously for a static evaluation. Detailed information on Google Web Fonts can be found at https://developers.google.com/fonts/faq
By using Google Fonts, your data will be transferred to Google servers in the USA and stored there. Google has submitted to the Privacy Shield Framework and has undertaken to guarantee data protection equivalent to that in the EU. For more information on the use of your data by Google, please refer to the privacy policy of Google
https://policies.google.com/privacy?hl=de&gl=de.
Google
Google Analytics
We use the Google Analytics tool from Google Ireland Limited, Gordon House, Barrow Street, Dublin 4, Ireland, as part of our legitimate interest in a technically flawless online offering and its economically efficient design and optimisation in accordance with Art. 6 (1) f DSGVO. This allows the use of websites to be analysed, and pseudonymous profiles of users can be created from the data. Google uses various techniques to do this, including storing cookies on your computer. These store information about the use of our site, which we use to improve our offer.
The data collected by Google could be transferred by Google to countries outside the EU, in particular the USA. Google has submitted to the Privacy Shield Framework
We have taken additional precautions to ensure adequate protection of your data as far as possible. We anonymise your IP address before transferring it to Google. This was done by activating the anonymizelp() function within the Google Analytics tracking code.
Furthermore, we have concluded a data processing contract with Google, according to which Google will not merge your data with other data collected by Google in order to determine your identity.
If this is not sufficient for you, you can also download and install Google's browser plugin for blocking Google Analytics under the link http://tools.google.com/dlpage/gaoptout?hl=de, which will block the collection and transfer of your personal data by Google.
You can also prevent Google Analytics from collecting your data by clicking on the following link: Deactivate Google Analytics to set an opt-out cookie, which also prevents the collection of your data.
If you would like to find out about Google's privacy practices, please use the following link https://www.google.de/intl/de/policies/privacy/.
In addition, we refer to our general presentation in this data protection declaration for the general handling of cookies and their deactivation as well as for the transfer of data to third parties, in particular also to the USA.
Social media
Social Media Links
General notes
We refer to our offered social media presences with links. Unlike social media plugins, links do not lead to the social media platform finding out about your visit when you call up our site. However, like any link, they will lead to your data being processed by the social media platform at the latest when you click on the link. As a rule, the social media platform will save cookies on your device or even save your usage behaviour for your account, especially if you are logged in yourself. The social media platform can use your data to analyse your user behaviour and use it for (interest-based) advertising. This may result in advertisements being displayed to you inside and outside the social media platform. Please make it clear to yourself whether you want to accept this and only use a social media platform if you have adequately informed yourself about the data processing there and agree to it (this applies in particular if you yourself have not yet used it) - we have attached links to the data protection declarations of the social media platforms in each case.
Facebook
Our site uses links to our presence on the social network Facebook of Facebook Inc, 1 Hacker Way, Menlo Park, California 94025, USA. It is only a normal link, so when you call up our page, Facebook does not learn of your visit to our website. However, if you click on the link, you will be redirected to Facebook, which will also tell Facebook that you had visited our site.
This will transfer your data to the US, but Facebook is registered with Privacy Shield and is obliged to comply with EU data protection rules.
We have no knowledge of and no influence on the possible collection and use of your data by Facebook after you click on the link. For more information, please refer to Facebook's privacy policy at http://de-de.facebook.com/policy.php.
6.
Data subjects' rights
You have the right:
to request information about your personal data processed by us in accordance with Art. 15 DSGVO.

In particular, you can request information about the processing purposes, the category of personal data, the categories of recipients to whom your data has been or will be disclosed, the planned storage period, the existence of a right to rectification, erasure, restriction of processing or objection, the existence of a right of complaint, the origin of your data if it has not been collected by us, as well as the existence of automated decision-making including profiling and, if applicable, meaningful information about its details;
to request the correction of incorrect or incomplete personal data stored by us without delay in accordance with 16 DSGVO;
pursuant to 17 DSGVO to request the erasure of your personal data stored by us, unless the processing is necessary for the exercise of the right to freedom of expression and information, for compliance with a legal obligation, for reasons of public interest or for the assertion, exercise or defence of legal claims;
the restriction of the processing of your data in accordance with Art. 18 DSGVO.

personal

 

Data

 

to

 

insofar as the accuracy of the data is disputed by you, the processing is unlawful, but you object to its deletion and we no longer require the data, but you wish to use it for the purpose of processing.

  

Enforcement,

  

Exercise

  

or

  

defence of legal claims or you have objected to the processing pursuant to 21 GDPR;

pursuant to Art. 20 DSGVO to receive your personal data that you have provided to us in a structured, common and machine-readable format or to request the transfer to another controller;

You have the right to revoke your consent at any time in accordance with Section 7 (3) of the German Data Protection Act (DSGVO). This means that we are no longer permitted to process the data based on this consent in the future, and
complain to a supervisory authority in accordance with Section 77 of the GDPR. As a rule, you can contact the supervisory authority of your usual place of residence or workplace or our registered office.
7.
Right of objection
If your personal data is processed on the basis of legitimate interests pursuant to Art. 6 (1) sentence 1 lit. f DSGVO, you have the right to object to the processing of your personal data pursuant to Art. 21 DSGVO, insofar as there are grounds for doing so that arise from your particular situation or the objection is directed against direct advertising. In the latter case, you have a general right of objection, which is implemented by us without specifying a particular situation.
If you wish to exercise your right of revocation or objection, simply send an e-mail to info@aps-techgroup.de.
8.
Data security
We use the widespread SSL procedure (Secure Socket Layer) in connection with the highest encryption level supported by your browser when visiting the website. As a rule, this is 256-bit encryption. If your browser does not support 256-bit encryption, we use 128-bit v3 technology instead. You can tell whether an individual page of our website is transmitted in encrypted form by the closed display of the key or lock symbol in the lower status bar of your browser.
We also use appropriate technical and organisational security measures to protect your data against accidental or intentional manipulation, partial or complete loss, destruction or against unauthorised access by third parties. Our security measures are continuously improved in line with technological developments.
9.
Up-to-dateness and amendment of this privacy policy
This data protection declaration is currently valid and has the status 25.10.2019. Due to the further development of our website and offers on it or due to changed legal or official requirements, it may become necessary to change this data protection declaration. You can access and print out the current data protection declaration at any time on the website at www.aps-techgroup.de.